Accra Premium Food Festival
Accra Premium Food Festival
Event Date:
September 23, 2023
Event Time:
11:00 am GMT+0000
Event Location:
State House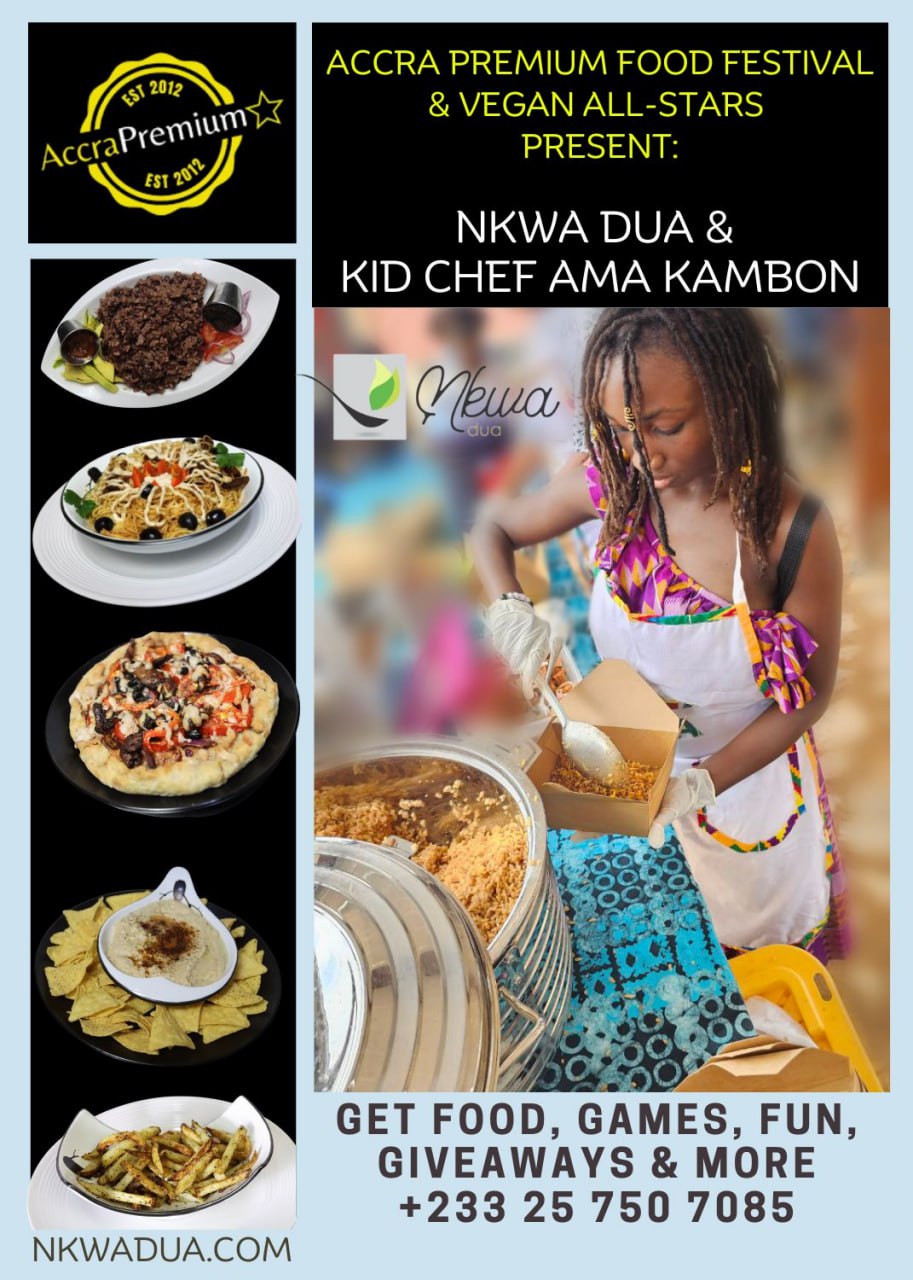 Nkwa Dua Shines at the 10th Annual Accra Food Festival: A Milestone for Vegan Representation
The Accra Food Festival, a beacon of culinary excellence in Ghana, is celebrating its 10th anniversary this year. Over the past decade, it has been a melting pot of flavors, cultures, and culinary innovations. However, one particular segment of the food industry has been notably underrepresented in previous editions: vegan cuisine. This year, that's all set to change, with Nkwa Dua leading the charge.

Organizer : Accra Premium
The AccraPremium Foundation proudly presents the 10th Annual Accra Food Festival; 23 & 24 September, 2023 now hosted at the Seat of Government, The State House.
Sorry, this event is expired and no longer available.